Structural Steel in New York
As a leading structural fabricator of large-scale steel structures in the New York Tri-State Area, Integrated Structures has decades of experience and a complete line of in-house equipment to fully accommodate every structural steel fabrication project.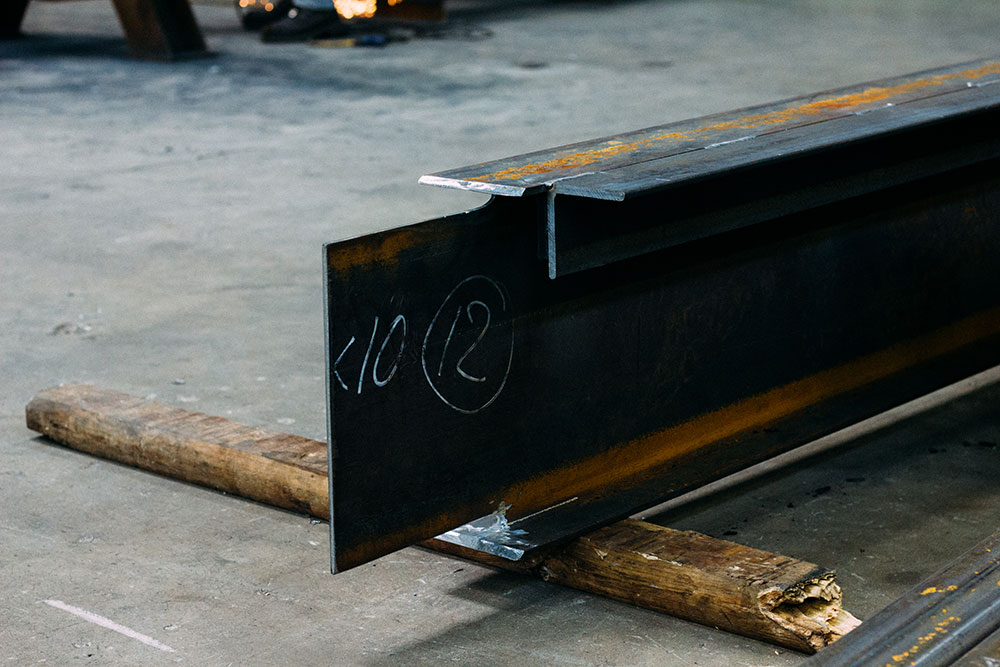 Structural Steel Capabilities
From sourcing raw steel in the form of beams, columns, channels, bars, angles, plate, tubing, HSS, and other common steel standards to developing custom Weld Procedure Specifications, Integrated Structures ensures corrosion-resistant and high-strength items of any size to our prestigious standards.
Our Approach
A cost-effective, incredibly strong, and sustainable construction resource, structural steel is used to prototype and execute structures of lasting value with tight tolerances.
Integrated Structures' expert MIG, TIG, and arc/stick welders assess a project's needs and efficiently execute each design to provide customers with products they can trust and rely on for years.

For over three decades, we have serviced a variety of public and private industries with innovative and complete fabrication solutions for all of their structural steel needs.
Meeting Deadlines and Budgets
For every structural steel project, we ensure full knowledge of the project timeline and budget and work tirelessly to meet those constraints. From the initial planning, we use our decades of experience to design, manufacture, and deliver all deliverables.

Whether it's a smaller production of steel products or a full-scale delivery of custom steel beams for the largest of structures, our focus is committed to delivering a quality product and service on-time and on-budget.
Contact Us for a Quote
Integrated Structures provides fabrication services to engineering firms, general contractors, original equipment manufacturers, industrial and oil and gas plants across the United States. We strive daily to distinguish ourselves as one of the premier fabrication firms for piping, structural steel, and general fabrication in the nation.
Looking for a quote for your next project? Contact us today.